I learned a great lesson during my first year of coaching, and I'm so glad I was aware enough to receive it. I was a pitching coach at a junior college in So Cal. It was my first college job. I was motivated. I was excited to help our team win!
Because there were so many kids who showed up to the tryouts—recruits and possible walk-ons—we played inner-squad games the first few days, to get a feel for what we had.
So I'm sitting there, behind the batting cage at home plate, with our head coach (who had a great sense of humor). As I'm making some notes, I look up, and this tall, slender left-hander is walking toward the mound from the bullpen. He had to be 6'5". As a pitching guy, this player immediately caught my eye. After all, who couldn't use a 6'5" lefty on their staff?
So, as this tall Drink of Water steps on the mound, I pick up my radar gun (I was big league!) and point it in the direction of my newfound Saturday starter. And this youngster—this NEXT RANDY JOHNSON-FRAMED MAN AMONG BOYS—begins his delivery and proceeds to launch a fastball…that misses the strike zone, the cage, and rattles against our backstop. I look at our head coach and all I could say was: Really?
I thought this was a joke—at the expense of me, from the humorous mind of Mr. Funny Head Coach—and I had just witnessed the punchline.
Wags, our head coach, looked back and said, "I had nothing to do with it."
Oh, man…
And it got worse.
Not only did the fastball unleashed by this pitcher basically miss the entire baseball diamond, but it also registered at 68 mph on the gun.
Sixty. Eight.
My fantasy of this guy being my Saturday starter was over in one pitch. One not-so-fast-but-wild pitch.
The next ball missed the target again. And again. Eventually—finally, thankfully—he did settle in and throw a few strikes. It wasn't pretty, though. And at that point, it didn't really matter.
But, for some reason, I continued to watch him for the next week. Beyond the mound. Beyond the balls and strikes. And I noticed the following:
He was routinely one of the first players to arrive at the field.
He was routinely one of the last to leave.
He always had a smile on his face.
He was always helpful and worked his tail off.
About two weeks later, we had to make our first round of cuts. (By the way, the young pitcher's name was Matt. Great kid.) So, Matt and I sit down and have an honest conversation about his current status and abilities—physically, etc.—and he agrees with my assessment.
Game over, right?
Well…
Our conversation didn't lead to the outcome you'd expect. I offered to keep him on the team, under the following circumstances:
That he works his tail off.
Doesn't complain about not playing.
And that he understands there are no guarantees that he'll ever see the field.
More so, I told him that he'll probably have to work harder than anyone out there to even have a chance to develop and be considered a viable game option.
If he agreed to all of that, then we'd keep him, work with him, include him in all the pitching groups…and then, we'll see what happens.
To my surprise, he agreed to everything! More importantly, he followed through with everything!
For two years, Matt never saw the field. But he worked his tail off, never complained, was helpful, and was an outstanding teammate. He did everything that was asked of him!
Then his redshirt Sophomore year came, and it all clicked. He developed and the determination paid off: he even threw some crucial innings for us.
It was incredible. And might not have ever happened had the "First Impression" overshadowed and erased Matt's story because of—quite honestly—lazy coaching.
The point of that story is this: I believe that our job as a coach is not to win games. It's to develop human beings. Winning is a by-product of our efforts to assist the players we have the privilege of helping. To be the best they can be, while we have them. It's a team effort between the staff, the player, and in some cases, the family.
My wish—for all coaches—is that they look beyond the obvious physical skills of players and find out what makes each one tick—within their unique sports journey—and most importantly, have empathy for them and their dreams.
If you played the game long enough, you know how difficult it can be—really, even if you didn't play the game very long, you know how difficult it can be. That failing 70 percent of the time at the plate is considered above average! That mistakes happen, sometimes in threes!
That reallywild pitches happen—even in the big leagues!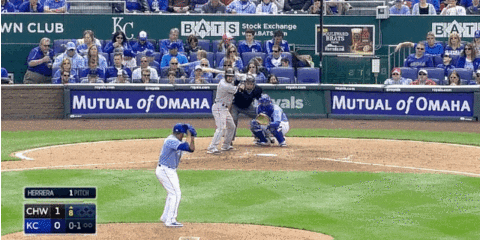 Bottom line, anything special takes special effort. And if we as coaches make that first effort, applying it to each unique athlete…then you never know what the outcome will be. Perhaps extraordinary, if only as a memory.
So have empathy for your players and don't ever give up on them. They may surprise you.
I hope you were able to identify with my reflections. Sports can be such an incredible tool for character building, but all too often it becomes a tool of disappointment and failure of duty.
I wish you continued luck, and more importantly, continued fun on your youth sports experience—remember, we're always here at YSPN360 to help in any way we can!
#InIttoEarnIt
Contributor: Lou Birdt, YSPN360 CEO